Thermodynamics
From the 2000sTop Industrie has developed a range of high-performance equipment dedicated to research themes oriented towards thermodynamics.
We have developed a wide range of PVT (Pressure, Volume, Temperature) cells and cell pumps, dedicated to the study of hydrates, supercritical fluids, physicochemical processes, supercritical fluids and phase equilibrium.
Thanks to a strong and long-lasting partnership with the Centre Thermodynamique des Procédés de Fontainebleau (MINES ParisTech), we have realized complete phase equilibrium, VLL, VLE equipment, adapted to the specificities and conditions of each customer and integrating the most efficient analytical means.
With the implementation of procedures for contractualization and execution of research contracts, each project is subject to a prior scientific study, a choice of technical and analytical means, calibration procedures, acceptance and a training program to provide our clients with maximum efficiency and satisfaction.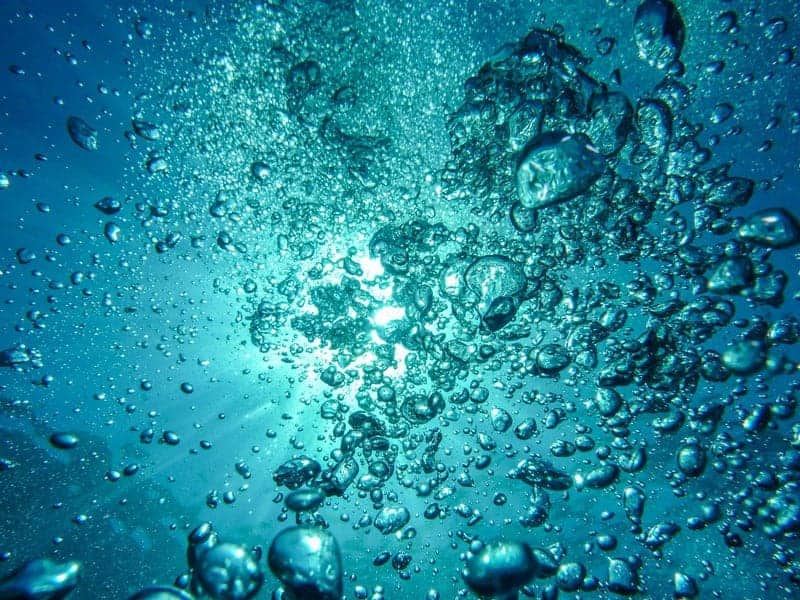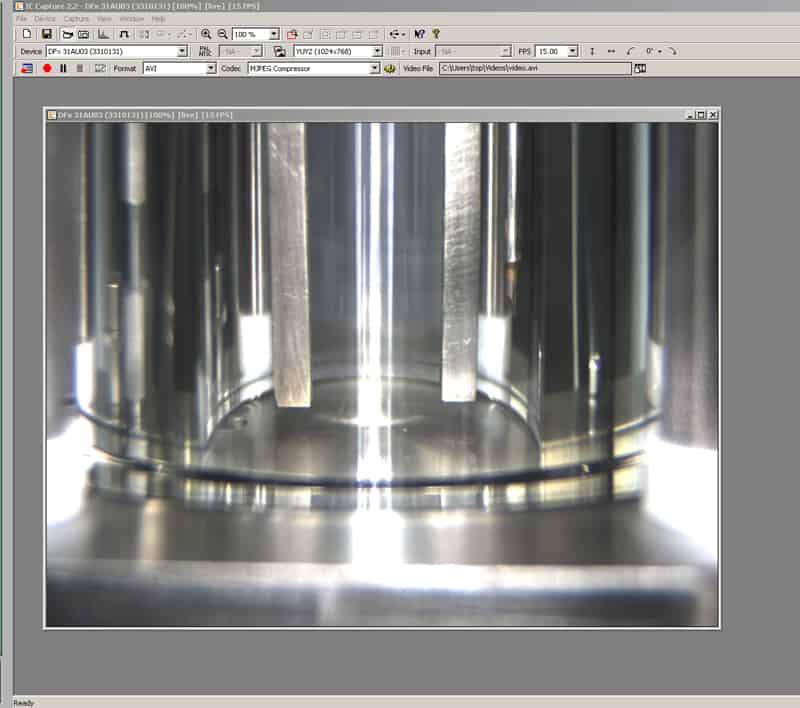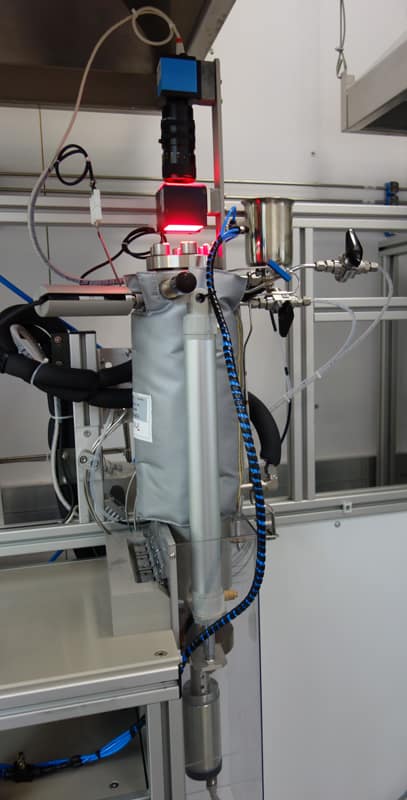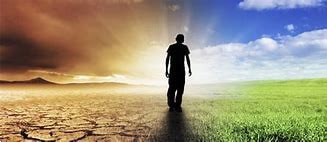 We can therefore help you to develop the chemistry of the future by offering you a complete range of equipment:
Study cells, with or without visualization, adapted to different measurement means FTIR, Raman...
Manual or motorized cell pumps with process visualization.
Device for hydrate studies, supercritical processes, CO2 transport and storage...
Equipment for the study of the physical properties of fluids in the field of Oil & Gas.
Complete equipment for phase equilibrium, Liquid-Liquid, Vapor-Liquid-Equilibria (VLE & VLLE), Solid Liquid Equilibria (SLE), Gas solubility, asphaltenes ...
Visualization cell
In order to help researchers to materialize their process, to understand the kinetics and mechanisms of their reaction in order to optimize its parameters, Top Industrie continues to develop a wide range of customized cells working under pressure and temperature, allowing the use of visualization means, analysis means, or in situ study means.
Study cells without visualization, equipped with internal probes adapted to different measuring means FTIR, Raman...
Study cell equipped with windows (specific materials for different wavelengths, please contact us), visualization, Raman spectroscopy, FTIR, fluorescence ...
Integration of the various means necessary for the process, heating, cooling, stirring, sampling for analysis ...
Tubular cell (Borosilicate, sapphire) allowing a total visualization during phase equilibrium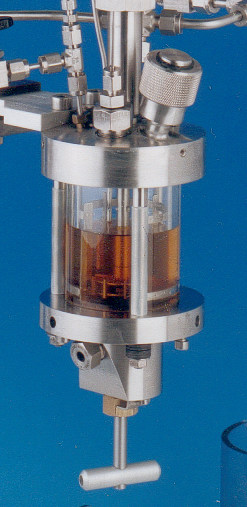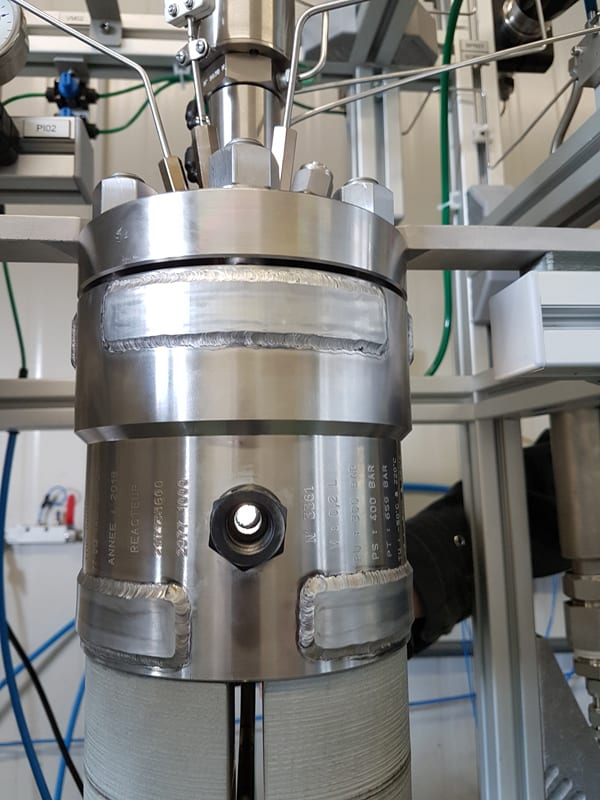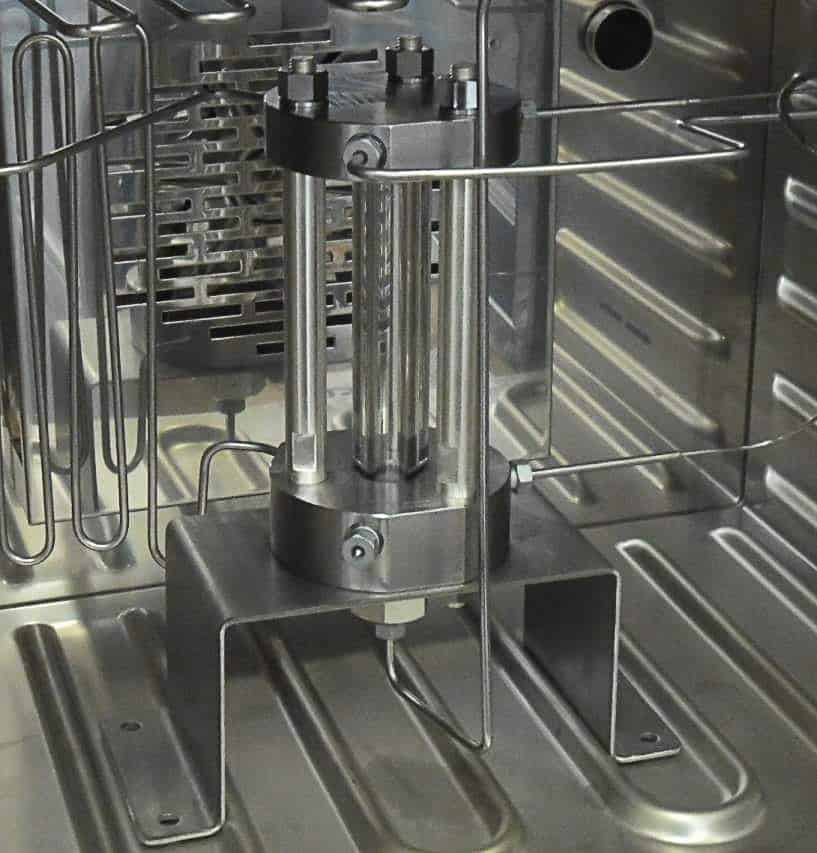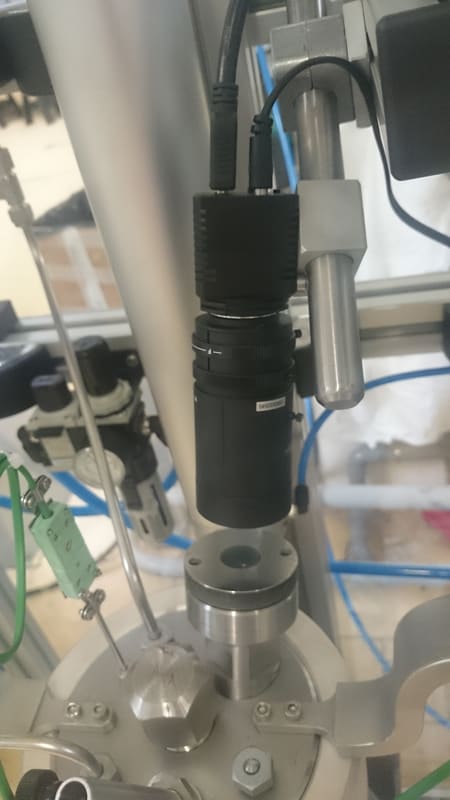 PVT display cell pump
To optimize the problems of dead volumes, to maintain optimal pressure and temperature conditions, Top Industrie has gathered the means of pressurization, and the means of analysis thanks to a manual or motorized cell pump.
Fields of use :
phase equilibrium, hydrates, supercritical fluids, asphaltenes, Oil & Gas ...
Manual cell pump 200, 500, 1000bar with volume control, pressure control, temperature control, viewing windows and lighting, camera, image acquisition
Motorized cell pump (Pressure 200, 500, 1000bar / Temperature -40-+250°C) with visualization and lighting windows, piloting and data acquisition (pressure, volume, temperature) by touch screen or via PC with programming under LabVIEW.
Camera with visualization and image acquisition software...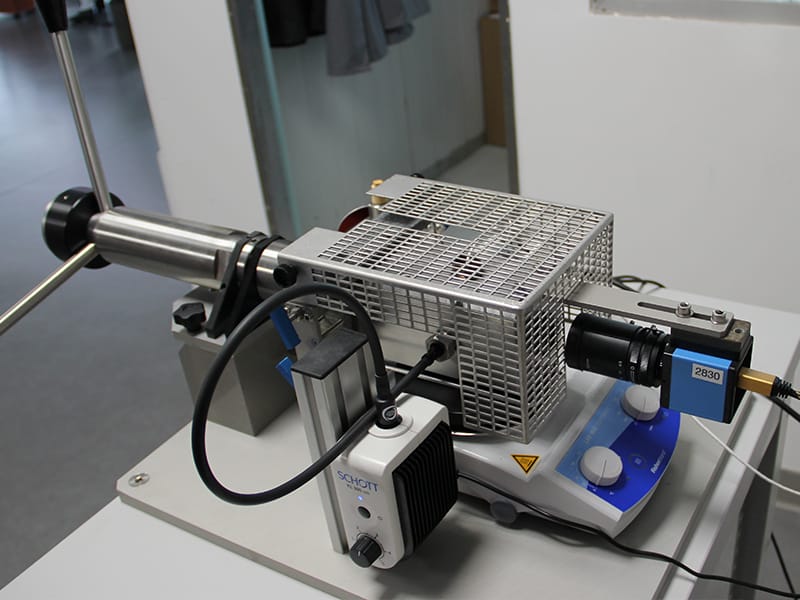 Complete equipment for phase equilibrium studies (VLE, VLLE, or Gas solubility) - High pressure static analytic apparatus (VLE, VLLE, or gas solubility)


The measurement of phase equilibrium data (vapor-liquid equilibrium, gas solubility, etc.) may require high pressures and high temperatures. The cell can be manufactured in titanium or hastelloy C-276.
This unit was manufactured by TOP INDUSTRIE to study the solubility of acid gases in aqueous alkanolamine solutions. The effects of various sulfur compounds on solubility can be explored through experiments using this equipment. The main body is equipped with two sapphire windows allowing a view inside the cell. This equipment can be used up to temperatures of 400 °C and pressures of 400 bar,
The equilibrium cell is thermoregulated in a thermostatic chamber and can be charged with known amounts of substances. In the case of purified and degassed liquids or liquefied gases, this can be done with the aid of a piston injector pump (PMHP) which allows precise recording of volume differences.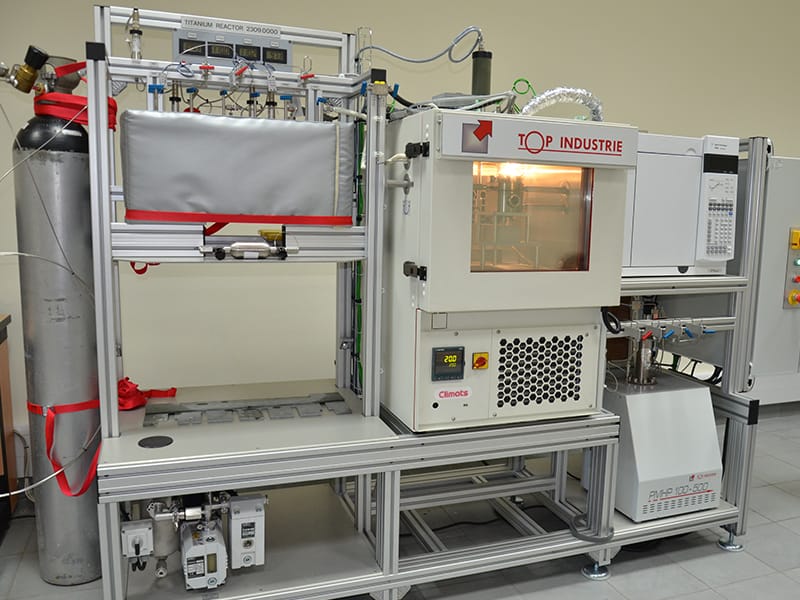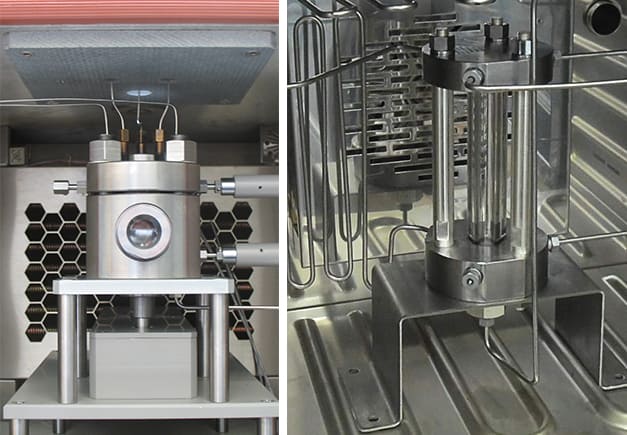 Equilibrium Sapphire Cell apparatus for CO2 rich mixtures studies


Low temperature VLE measurements can be studied using a stirred equilibrium cell, consisting of a stirred sapphire tubular cell mounted between two Hastelloy C276 or Titanium flanges. This experimental facility has been designed for working temperatures between 200 and 470 K and pressures up to 20 MPa.
In this device, known quantities of substances (liquids, liquefied gases or gases) can be injected into the cell with the help of measuring pumps (PMHP) and very precise gas tanks from Top Industrie. Two ROLSI™ micro samplers, one for the liquid phase and one for the vapor phase, are installed at the top of the cell. Due to the very small sample volume (e.g. < 0.1 μl), the equilibrium inside is not disturbed and samples can be taken from the different phases and analyzed directly by GC.
For precise pressure measurement, three sensors are connected to the cell and heated to a constant temperature. The temperature is measured directly in the cell using Pt100. ature est mesurée directement dans la cellule à l'aide de Pt100.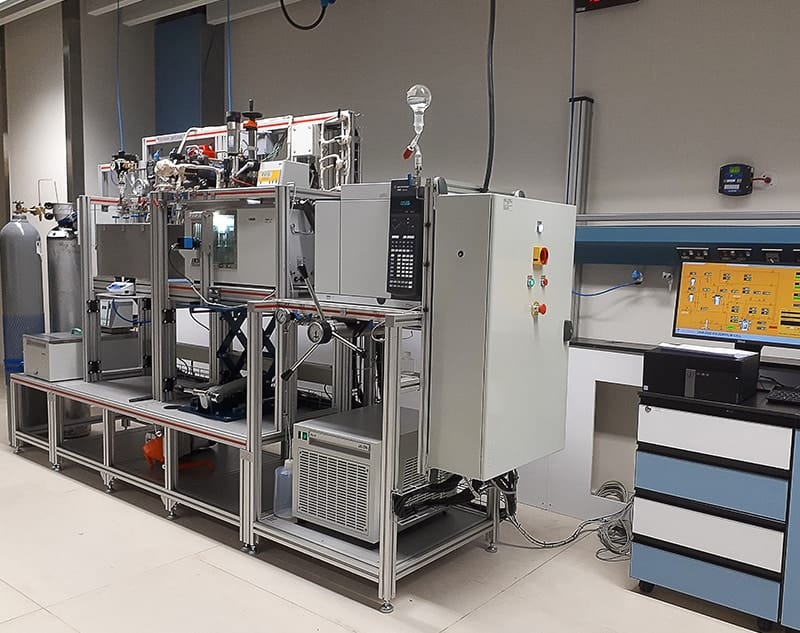 ROLSItm Sampler
The ROLSITM (Rapid In-Line Sampler Injector) has been specially developed for the sampling of pressurized fluids and the analysis of samples by gas chromatography. Directly connected to a reactor or a process line, for example, the ROLSI enables reproducible and representative in-situ sampling of the environment without any contamination of the environment.
Thanks to its integrated heating system, this apparatus allows us to instantly vaporize a liquid sample or to maintain a sample taken at high temperature in the vapor phase. Its maintenance is easy to use and inexpensive.
For an accurate pressure measurement, three sensors are connected to the cell and heated at a constant temperature.
Features :
No dead volume
Simple, compact and easy integration.
Possibility to take representative samples of the medium with high reproducibility.
Sample size adjustable from 0.1 ml to a few ml
Integrated heater for immediate vaporization of the liquid
Operating temperature from -100 to 250°C
Operating pressure range: 0.5 bar above the pressure of the carrier gas to 600 bar
Standard body: 316 stainless steel (other materials on request)
Capillary in 316 L stainless steel, outside diameter 1/16''; internal diameter 0.13 mm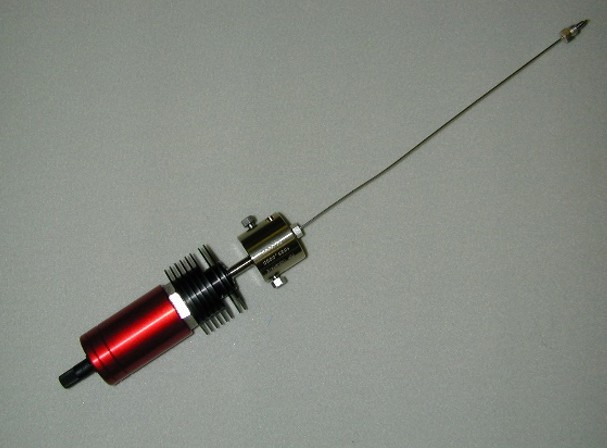 Pendant Drop & interfacial tension studies for biphasic and foam media
Tellis
and
Top Industrie
have developed surface rheology instruments for high pressure. Droplet tensiometer, foam analyzer, allowing an automatic digital analysis of the droplet profile and the characterization of the interfaces ...
Applications :
Crude oil
: stability of emulsions during the separation phase, influence of surfactants for oil extraction, dynamic contact angle crude oil/rock/liquid phases.
Cosmetics
: emulsion stability, formulation, dynamic contact angle container/emulsion.
Food industry
: food packaging, stability of emulsions before freezing (ice), influence of proteins, sugar or alcohol on bubble size (soft drinks, champagne).
Bitumen
: wettability, properties of emulsions at different temperatures, dynamic angle contact.
Fuel formulation
: characterization of emulsion coalescence, wettability.
Lubricant
: contact angle (lubricant/material), influence of surfactants on wettability.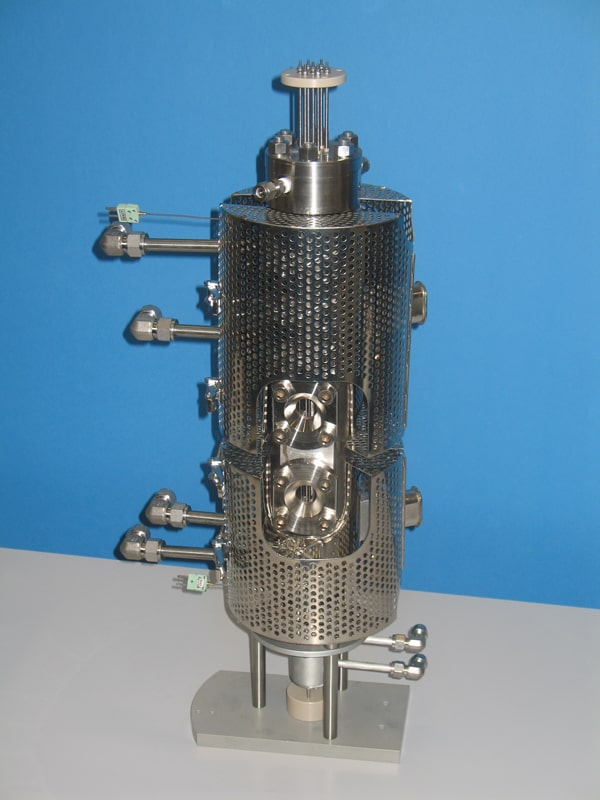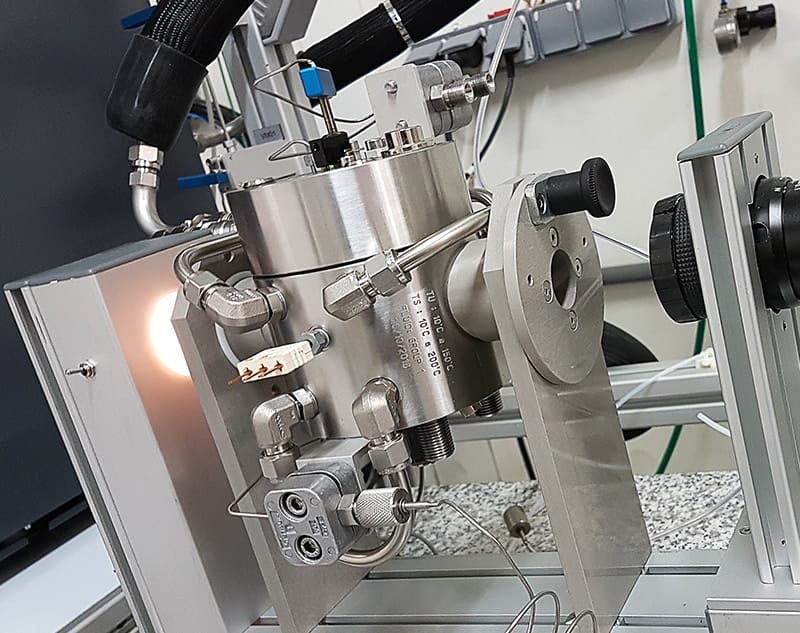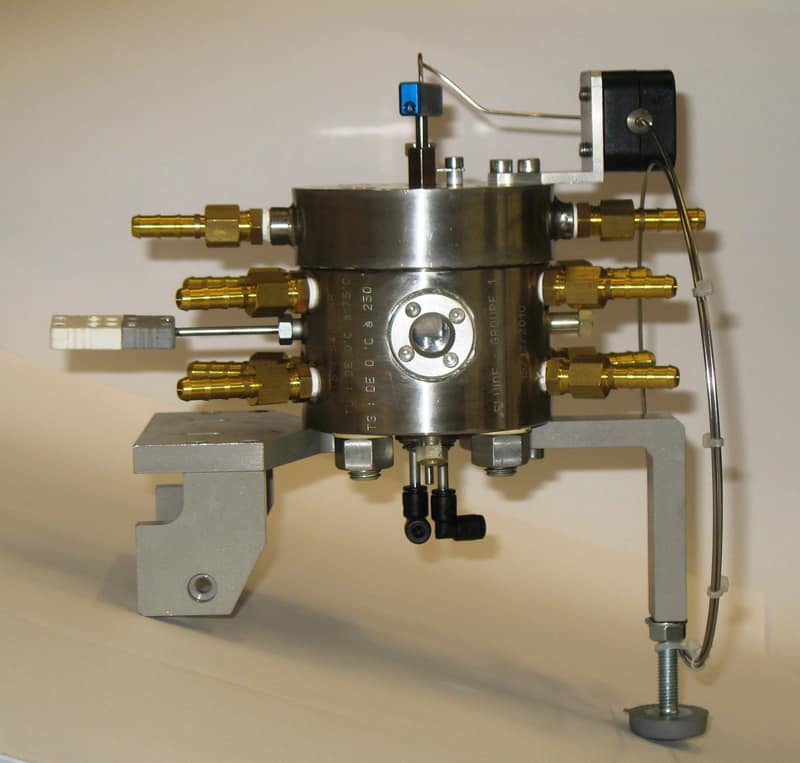 Study device for CO2 capture, transport and storage / Hydrogen storage / Hydrate studies
Pilot of injectivity, permeability and solubility of FSC CO2 on rock or cement samples...
Studies on CO2 behavior and transfer, leakage simulator...
Hydrate study reactors, stirred with or without viewing windows...
Hydrate flow study loop.
SFC CO2 reactors and sapphire cells
CO2 pressure generator (gas or liquid)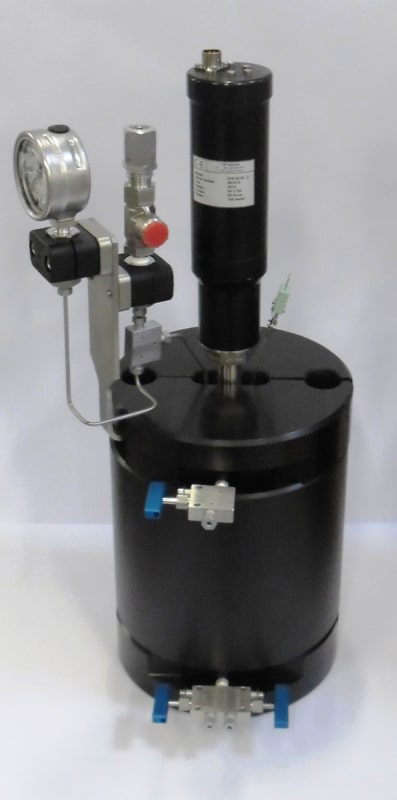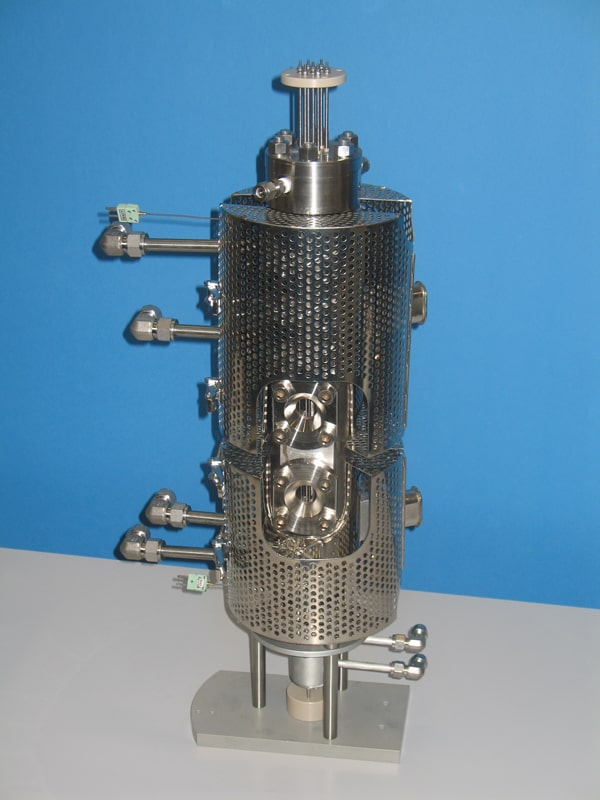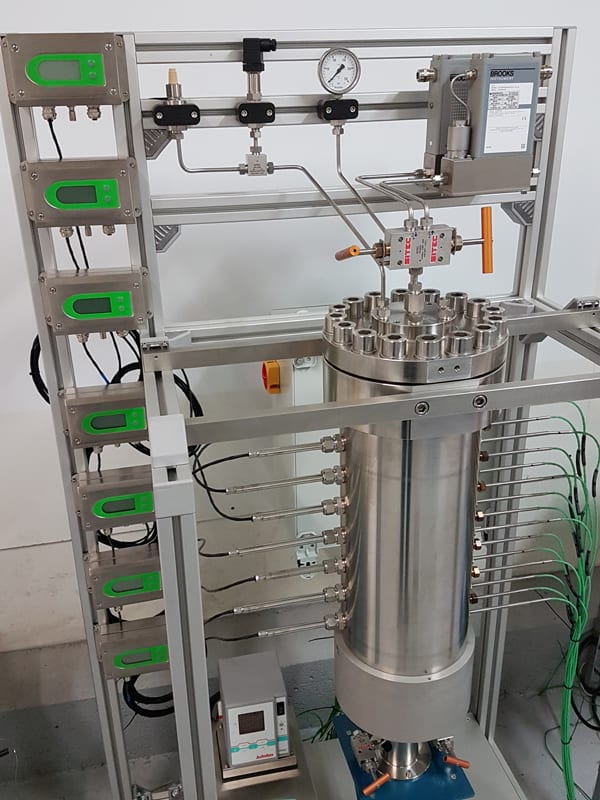 They trust us