Quick closure reactor
Batch type reactors with quick closing
The TOP 30 to TOP 160 range of quick-closing autoclaves has been designed for quick and easy use and handling. This range of reactor is perfectly adapted to hydrogenation, carbonylation, polymer synthesis reactions; homogeneous or heterogeneous catalysis .
The autoclave is composed of a cylindrical body machined from a single piece of material and threaded on its upper part, a plug on which the various inlet/outlet connections are installed, and a screwed-on cylinder head holding the whole. An O-ring seal ensures a perfect tightness of the assembly.
The special coating of the thread and the ball race between the plug and the cylinder head give the cylinder head a great flexibility of rotation, so that opening and closing is done by hand, without tools and without effort.
The same "head" can accommodate several tanks with the same external diameter but of different heights and volumes.
Based on a standardized design, TOP Industrie produces an almost infinite range of diameter/height pairs allowing the user to choose the volume and H/D ratio best suited to his experiments. The whole range of accessories and peripherals useful to the world of research and university or industrial experimentation is available: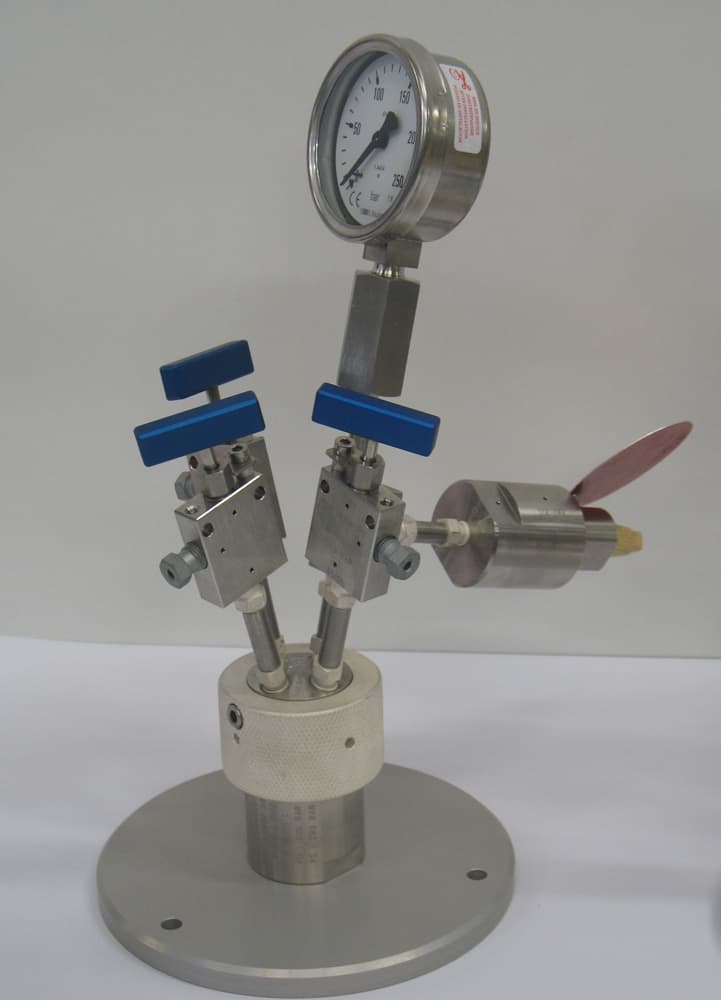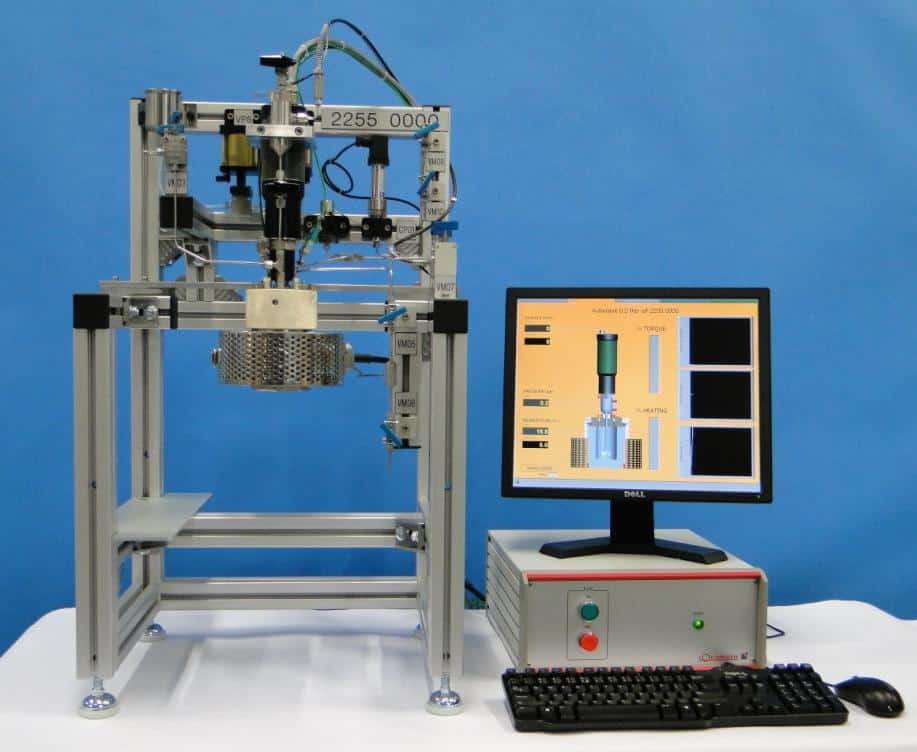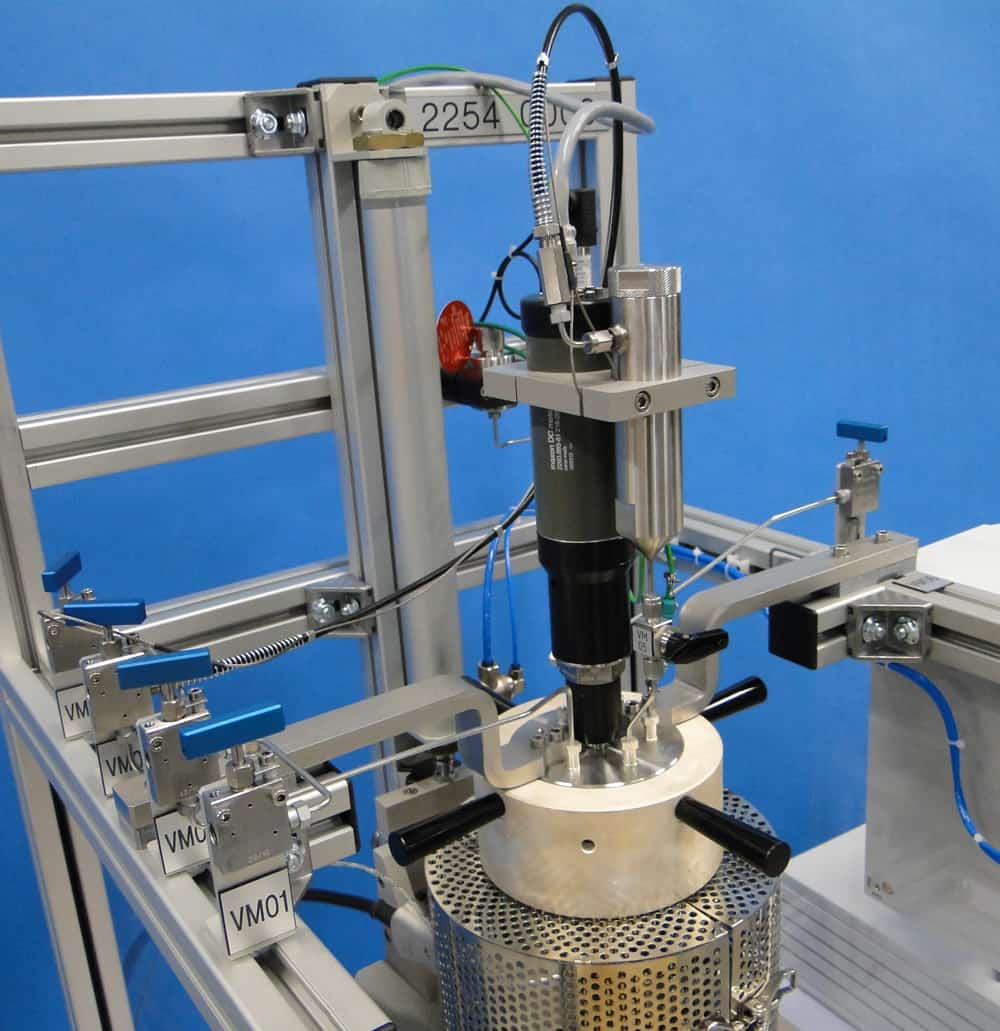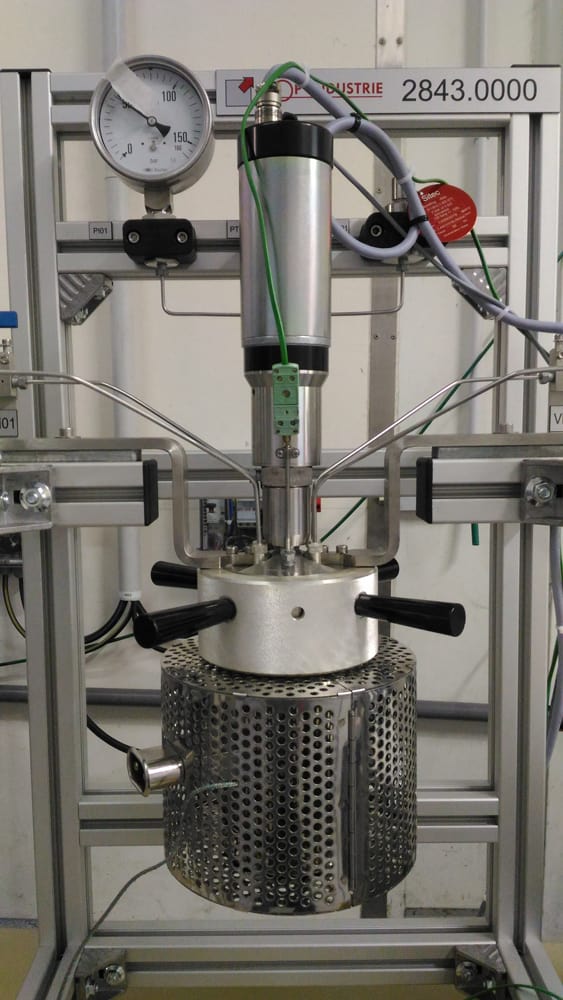 Equipments :
Magnetically coupled stirrers,
Heating by heating collar, oven or double jacket with thermostatically controlled bath.
Cooling at the end of the cycle, or in case of exothermicity by Vortex or coil type circulation.
Pressurization and regulation, transfer and management of fluids, liquids, gases, powder.
Injection and sampling of gases and liquids.
Filters, separators, catalyst baskets.
Mounting on aluminium profile frame or with pneumatic or hydraulic lift.
Complete control of the whole unit by touch screen or LabVIEW development on PC.
Pressure measurement, temperature control, stirring speed control, flow measurement, gas consumption...
Features
Operating pressure up to 300 bar
Operating temperature from - 20 to 250 °C
Useful volumes from 15 ml to 10 liters
Material: Stainless steel 316 L or Ti, Hastelloy, XN26, Inconel, Monel, Titanium...
Sealing; by O-ring Viton, EPDM, FFKM, Silicone...
Safety: rupture disc or valve
Construction in compliance with the European directive PED 2014/68/EU
Learn more