Ultra high pressure
Top Industrie has always developed equipment intended for very high pressure (THP), in a wide range of use from 2000 bar to 7000 bar, in particular in the following sectors:
Isostatic pressing for ceramic parts.
Crystallization autoclave
High-pressure sterilization for the food industry (Pascalisation)
Inactivation of viruses or bacteria by pressure
Hydrothermal synthesis for geophysics or geochemistry
High pressure cutting or deburring (Jet cutting)
Pressure Multiplier / Intensify up to 7000bar
DAC gas loader 3000bar gas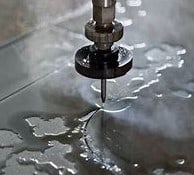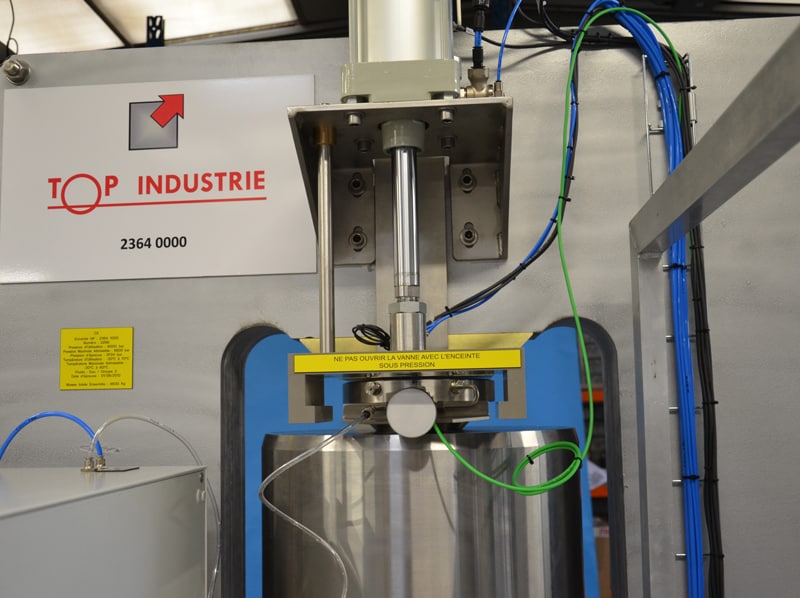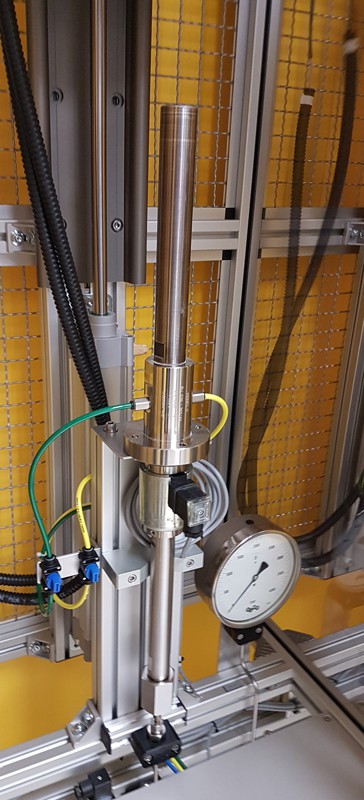 Isostatic press :
Top Industrie isostatic presses are available in many sizes and pressure ranges, from research pilots to production units.
Designed with two types of complete safety top closure, threaded manual closure or mesh isostatic presses, our isostatic presses are equipped with safety and alarm devices, pressure control devices and pressure generator.
They can operate at room temperature (CIP), be heated or cooled, with external medium temperature electric collar, by means of a thermostatically controlled double jacket or equipped with an internal oven (HIP).
They can be equipped with semi-automatic loading and unloading devices. They are designed for Pascalisation (sterilisation) processes up to 6000bar, isostatic pressing of ceramics and inactivation of viruses or bacteria.
High Pressure Vaccine / Virus Inactivation Pilot Unit TM
In cooperation with French CNRS and MERIAL (SANOFI Group), Top Industrie has developed a range of high pressure inactivation cells.
High pressure processing (HPP) has been considered as a promising non-thermal processing technology for the inactivation of food and waterborne viral pathogens.
The efficacy of HPP in inactivation has been studied and demonstrated and has recently attracted increasing attention from virology laboratories.
After the type of process, the required pressure ranges from 400 to 650Mpa.
It could be improved by thermal effects, gentle heating or freezing.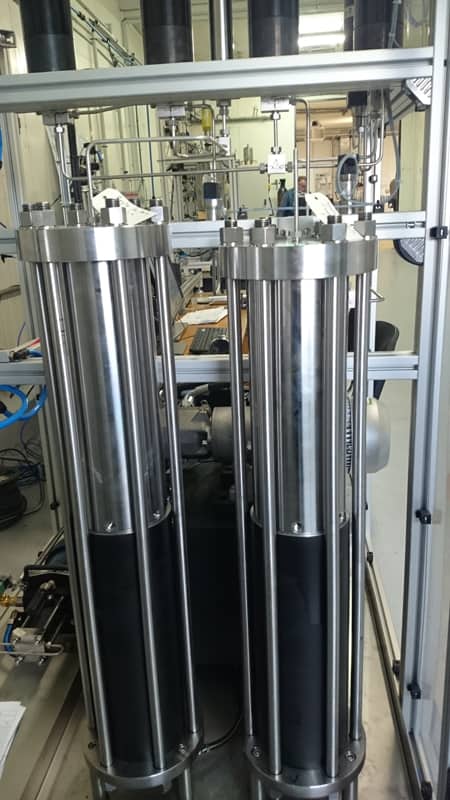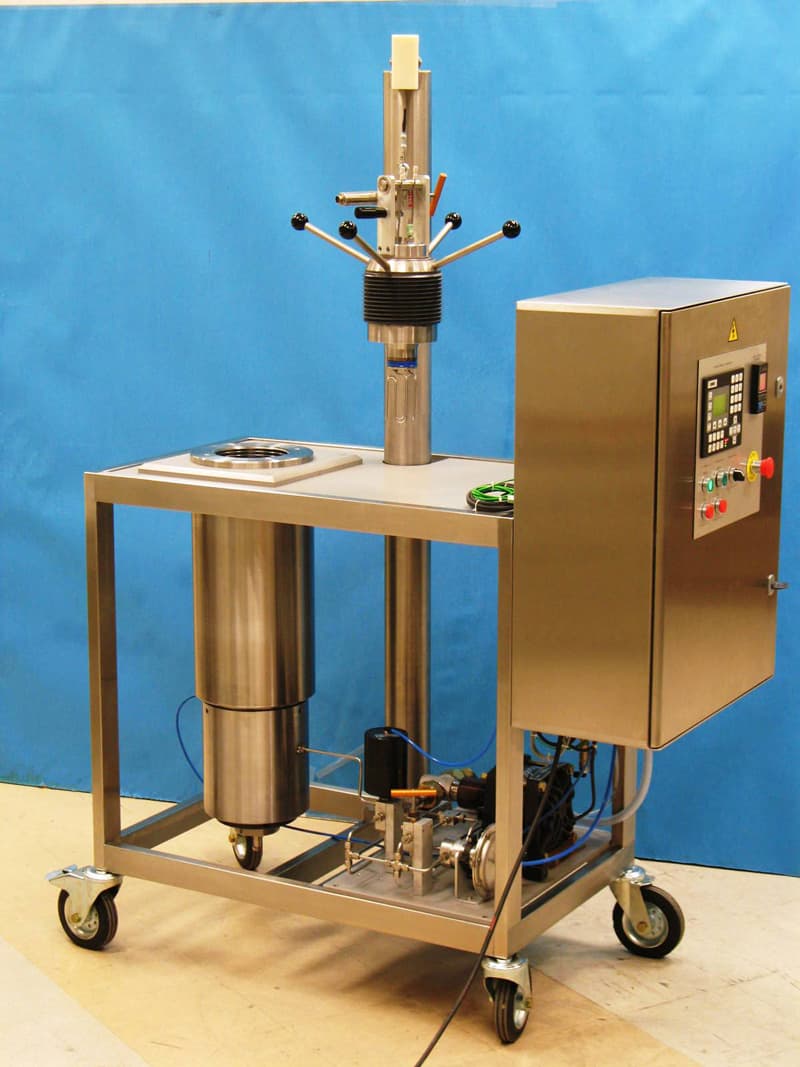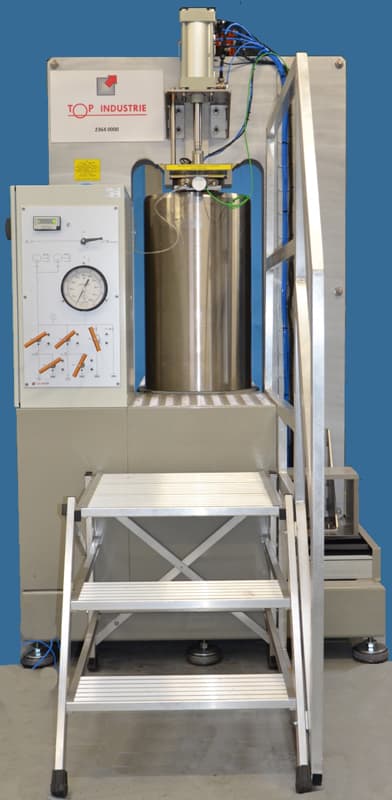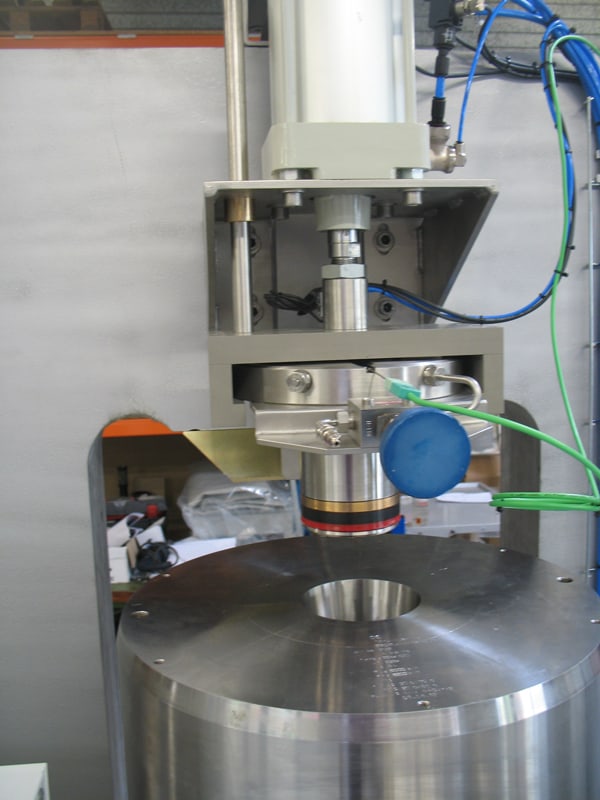 Hydrothermal Synthesis Reactor HP/HT° :
This range of autoclaves with metal-to-metal seal has been designed for high pressure and high temperature use, particularly in the fields of petrology, volcanology and geology.
It allows the study of the behavior of rocks, the interactions between the material and its gas/liquid environment in extreme conditions. The samples are either placed directly in the compression fluid or placed in sealed gold capsules.
The pressure is generated either by an aqueous medium using Henri's Law (P.V.T); or by pressurizing the sample directly into gas using a booster (up to 3500bar) or a gas multiplier (up to 7000bar).
Features
Operating pressure up to 7000 bar
Operating temperature up to 900 °C
Useful volumes from 10 to 500 ml
Material according to pressure and temperature: 1.4980 (a286), Inconel, René 41...
Sealing: cone / cone or metal / metal by Bridgman gasket.
Automated rapid quenching
Safety: rupture disc or valve
Construction in compliance with the European directive PED 2014/68/EU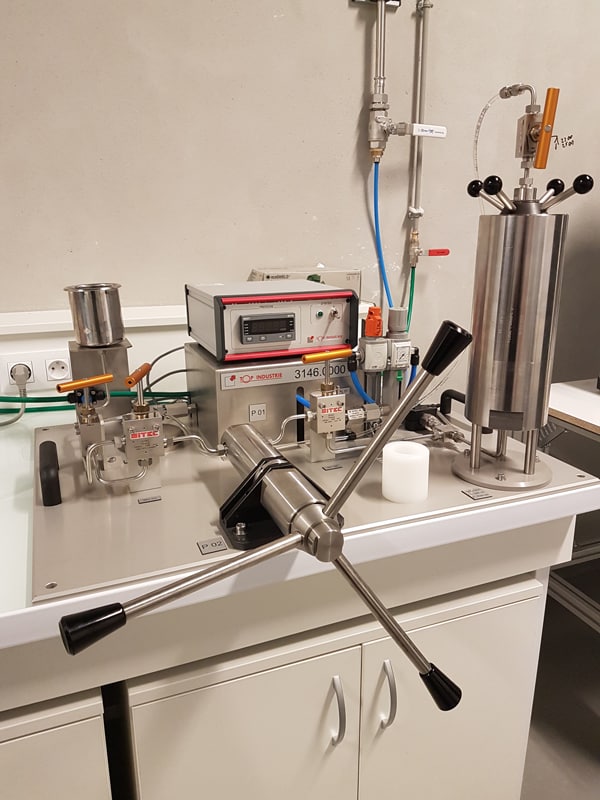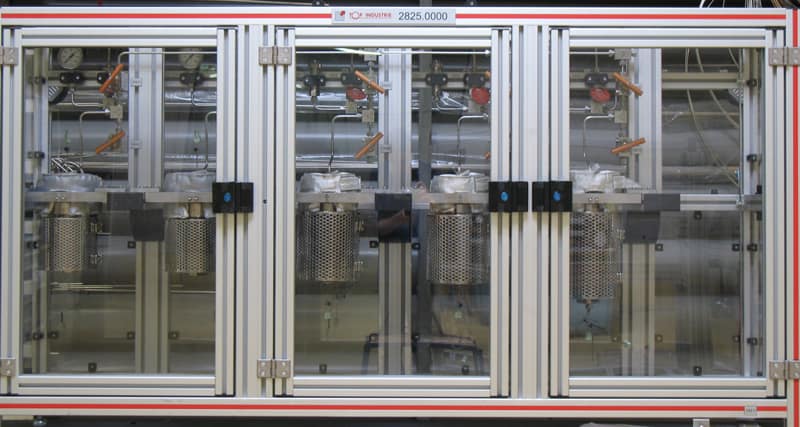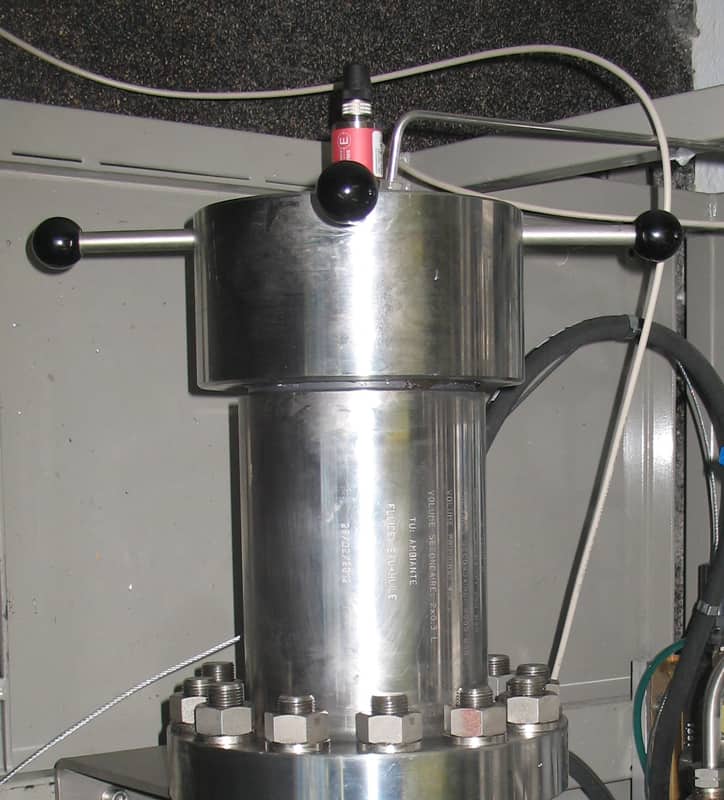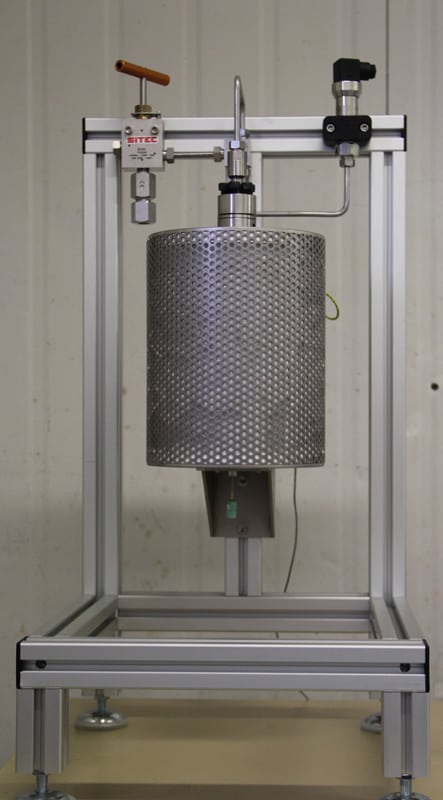 Generator / Multiplier / Intensify :
Gas generator group with membrane booster, neutral gas, Hydrogen 3000bar
Generator unit with oil/neutral gas multiplier up to 7000 bar.
Generator unit with Oil/water or Oil/oil multiplier up to 7000 bar.
Customized generator set > Contact us