Specific defense
In 1990 Top Industrie started to develop a wide range of specific test benches for aeronautics and defense actors.
Low, medium and high-pressure test means (from a few mbar to a few thousand bar).
Customized benches are designed for the development, qualification and production of take-off and ejection systems for combat aircraft and helicopters. We are also developing a range of products for cryogenic use in guidance systems.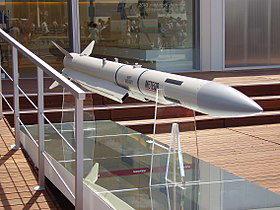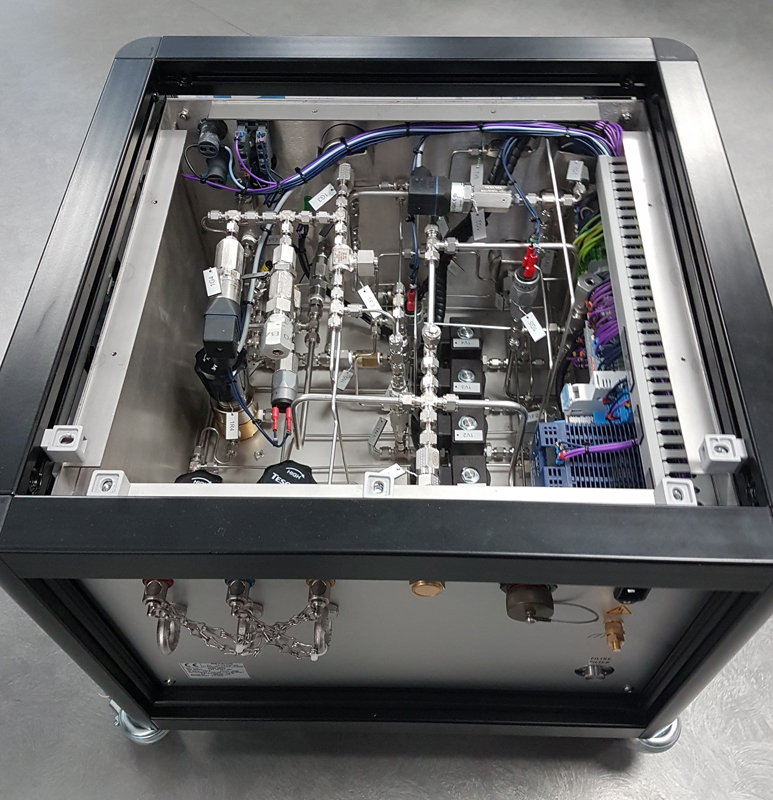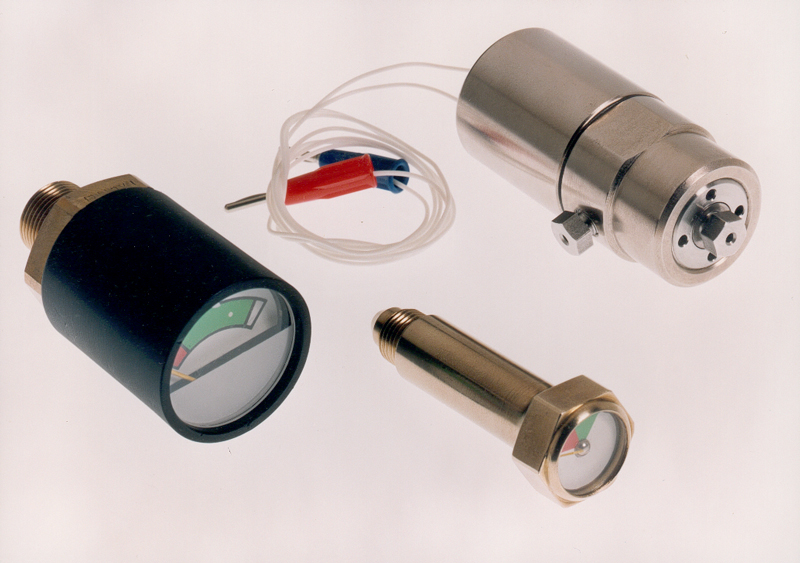 Stamping bench (in service pressure or test pressure)
Bench of bursting, cycling, aging.
Leak test bench.
Cryogenic test bench.
Pressure equipment calibration bench.
Pressure generating units, fixed or mobile.
Solenoid valves gas 1000bar, pressure indicators, pressure transmitters ...
We can help you to develop your equipment, your materials, your systems; by offering you solutions perfectly adapted to your needs, test means and test benches made to measure combining performance and safety.
Stamping bench, deformation and bursting measurement
Tests of composite & metallic tanks for on-board military aeronautics equipment.
Pressure 0 - 4000 bar liquid or gas.
Automated measurement of stress, expansion and biaxial deformation
Generating unit with air driven pumps, boosters or intensifiers.
LabVIEW supervision with fast acquisition system.

E.P.R. filling bench
Semi-automatic filling bench for EPR type gas tanks (On-board military aeronautics equipment).
N2+5%He pressurization at 700 bar with 1000bar membrane gas boosters and buffer cylinders.
Automated tapping and TIG welding
Helium detector leak test
Automated piloting / programming.
labVIEW supervision with fast acquisition system.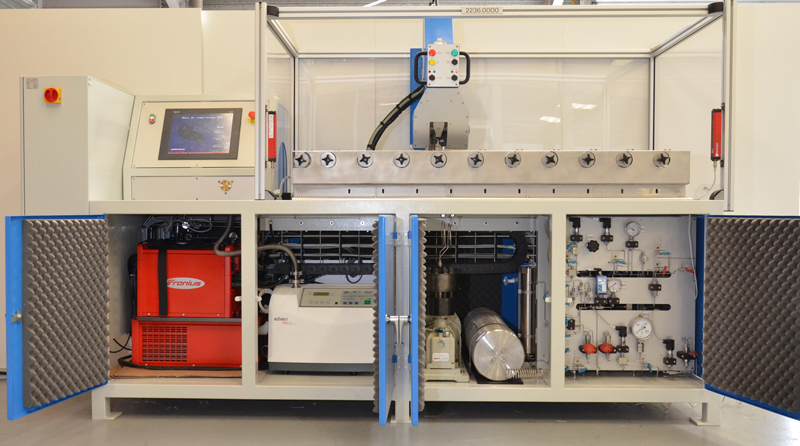 Gas generation & overpressure bench
Autonomous gas generation unit from 300 to 3500 bar.
Pneumatic or electric diaphragm blower
Ultra clean gas.
Nitrogen, Helium, Hydrogen, Argon, Oxygen...
Complete automation and safety.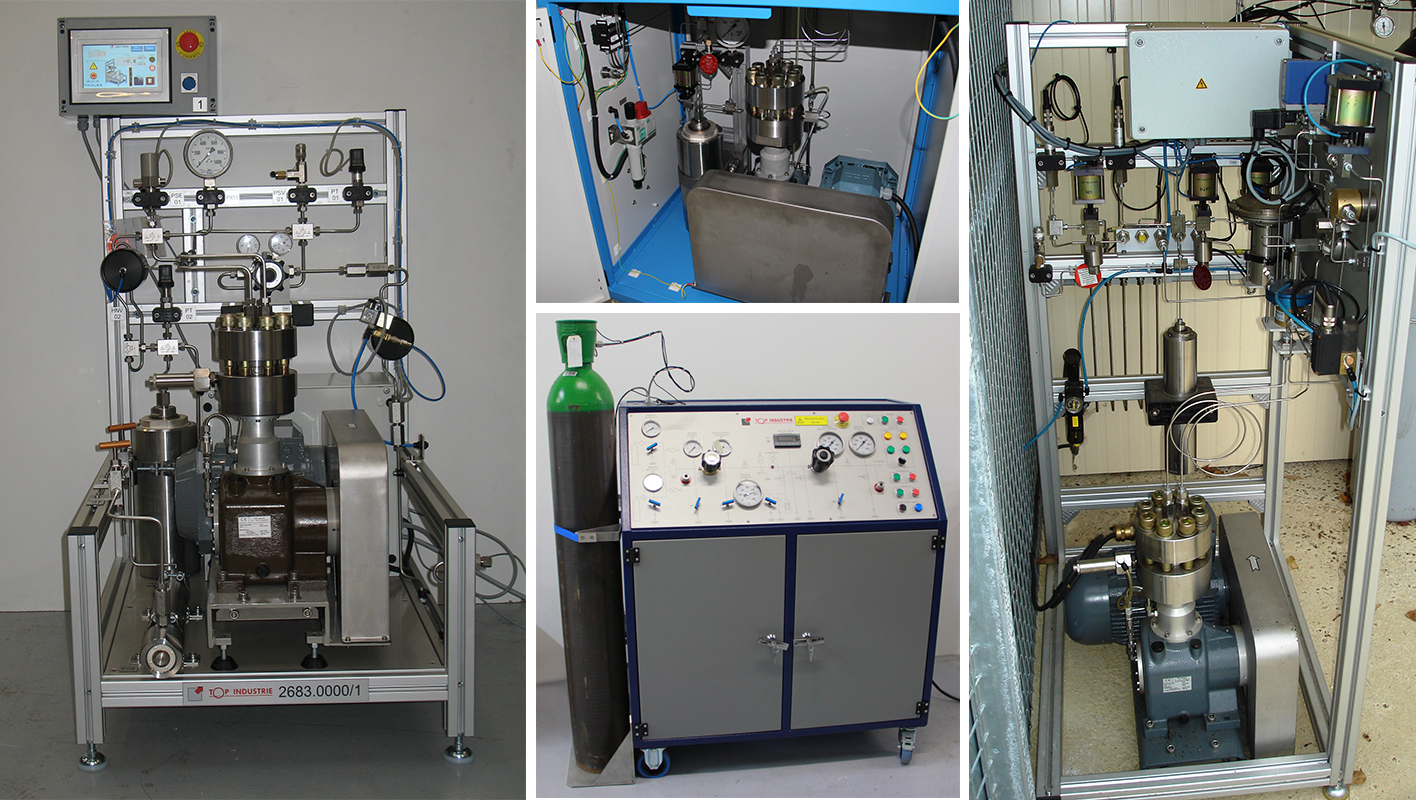 Cryogenic test bench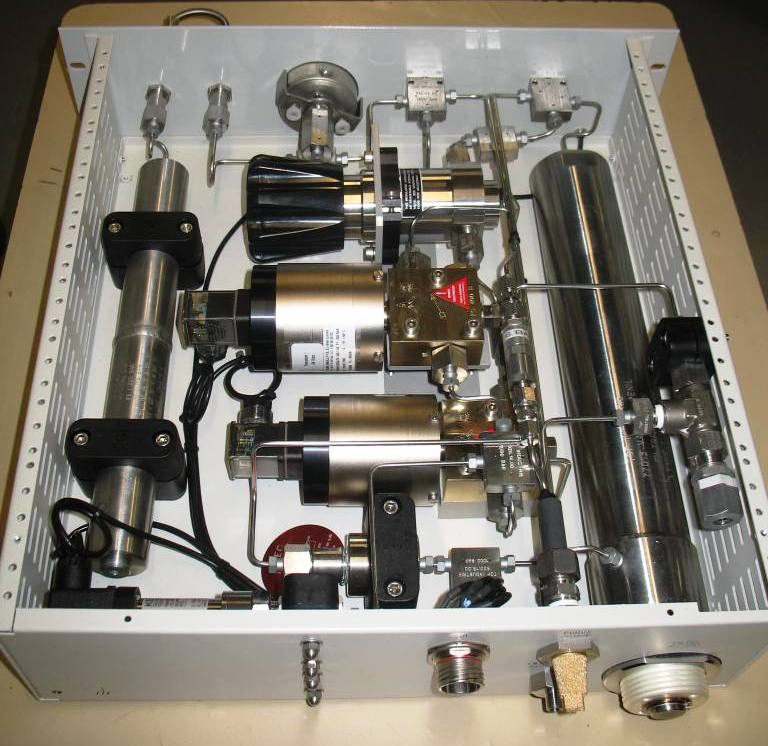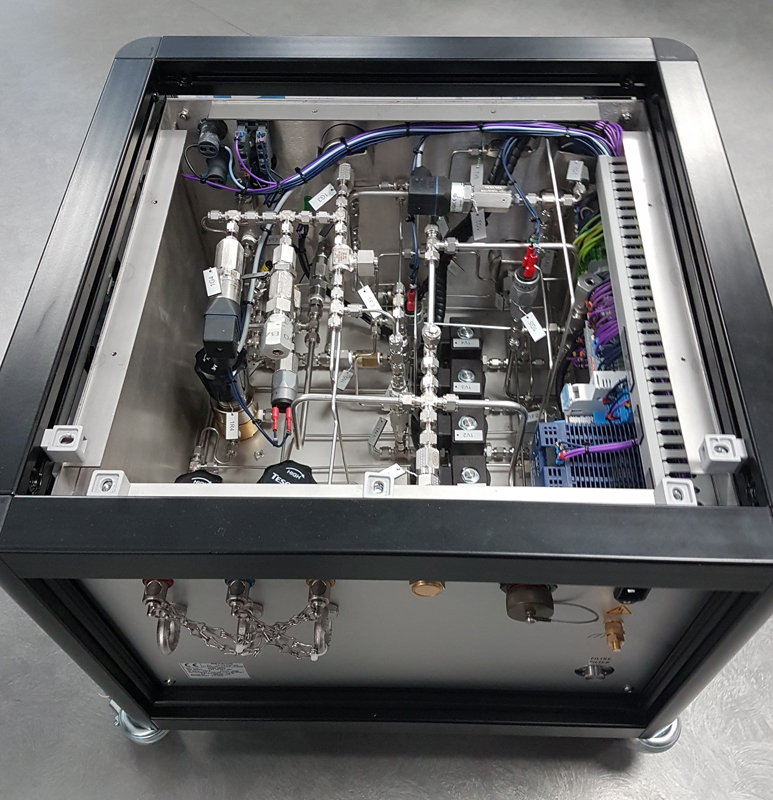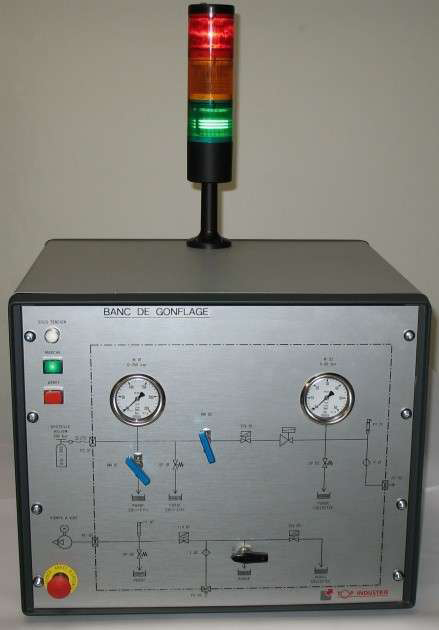 Solenoid valves, indicators and pressure transmitters
Solenoid valve NF PN° 910.97.00
Medium : neutral gas
Operating pressure: 1000bar
DN: 0.35mm
Dimensions: Ø 28mm x Length 57mm
Weight: 200g
Power supply 20 to 32V / holding 10V
Impedance: 47.5Ω ±2
Maximum current 0.5A under 24V
Opening time 20mS
Temperature of use: -50° to +80°C
Tightness: 10-6Ncm3/s at 1000bar
Flow rate: 120Nl/mn at 200bar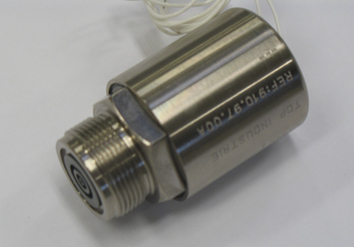 They trust us