Oil & Gas specialties Well testing, Cementing
Since the 2000sTop Industrie has developed a range of high-performance equipment dedicated to research themes for oil and gas industries. For the geotechnical and exploration phases, our equipment allows the study of the rock - fluids exchanges in the field, permeability, compressibility, fracturing, cementing...
We also offer reservoir stimulation pilots, EOR, CO2 injectivity, geophysical or geochemical studies, hydrates... We can therefore help you develop your research by offering you a complete range of equipment: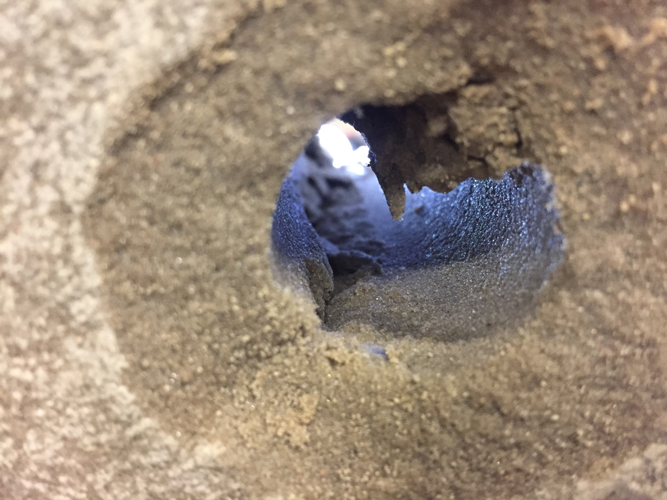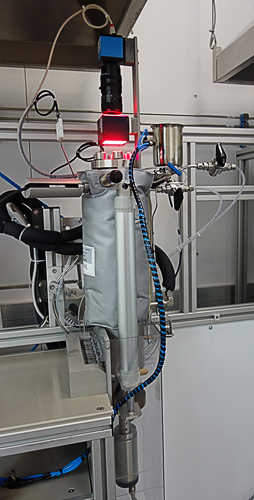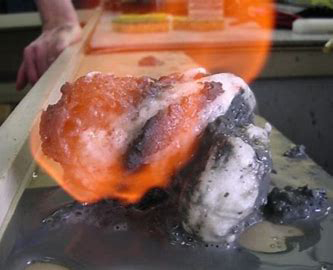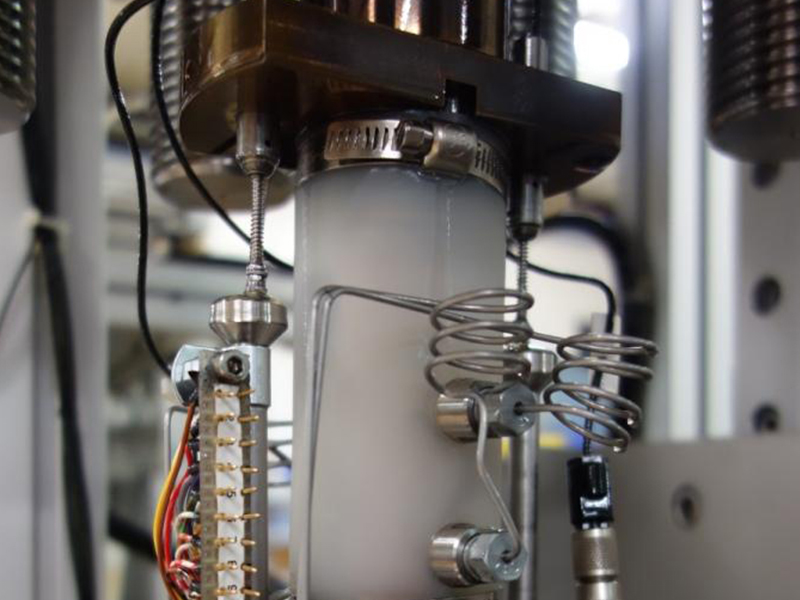 Recombination cells, with or without visualization, adapted to different means of measurement FTIR, Raman...
Cementing, curing, UCA study unit...
Triaxial cell for rock mechanics, equipped for acoustic emissions and stress measurements.
Device for hydrate studies, CO2 transport and storage...
Equipment for simulation of well conditions and tool calibration for Well Testing.
Corrosion study devices, autoclaves and corrosion loops in Oil & Gas environment.
Equipment for the study of the physical properties of fluids in the Oil & Gas field, E.O.R.
Complete equipment for phase equilibrium PVT, (VLE & VLLE), Solid Liquid Equilibria (SLE), Gas solubility, asphaltenes ...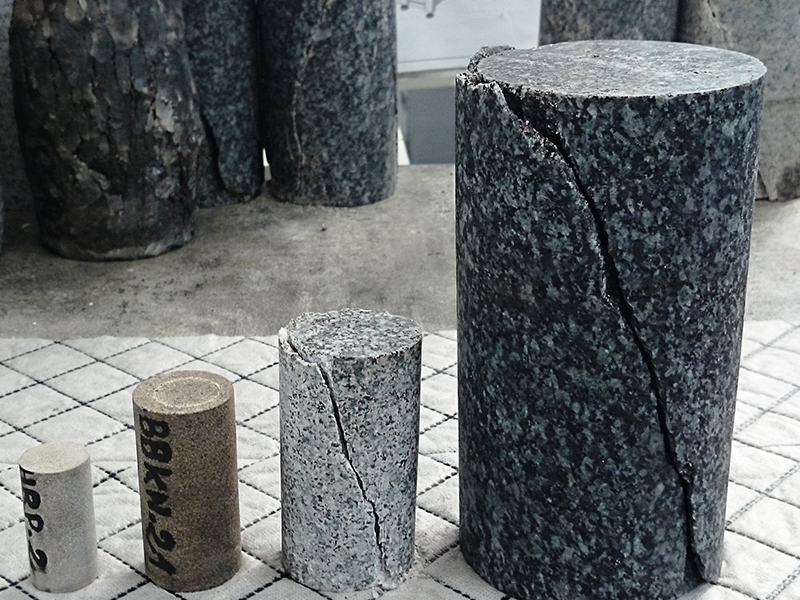 Géomécanique Core analysis Cementing
En savoir plus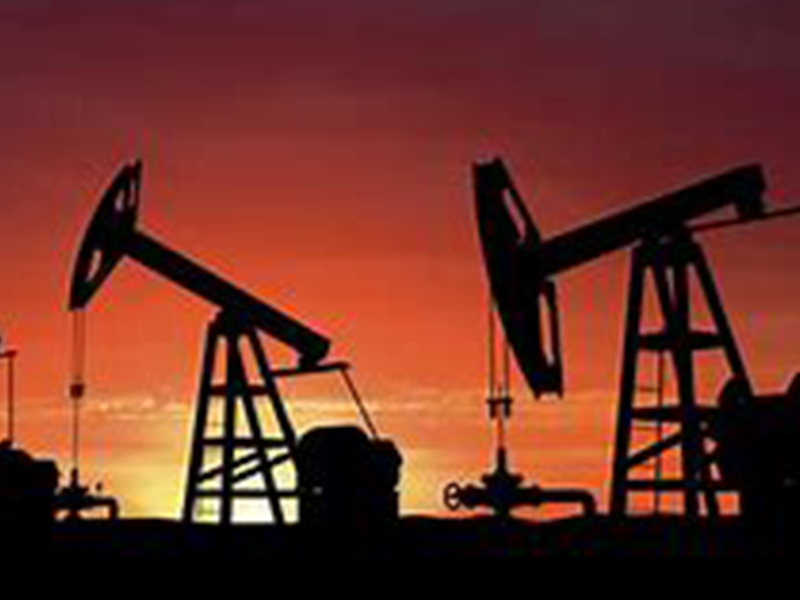 Well Testing Calibration Simulation puits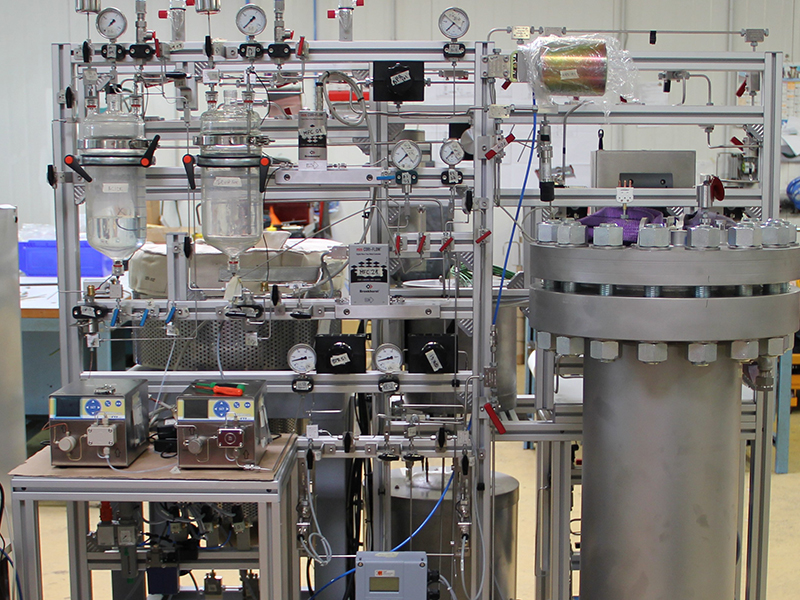 Oil & Gas Corrosion Equipment
En savoir plus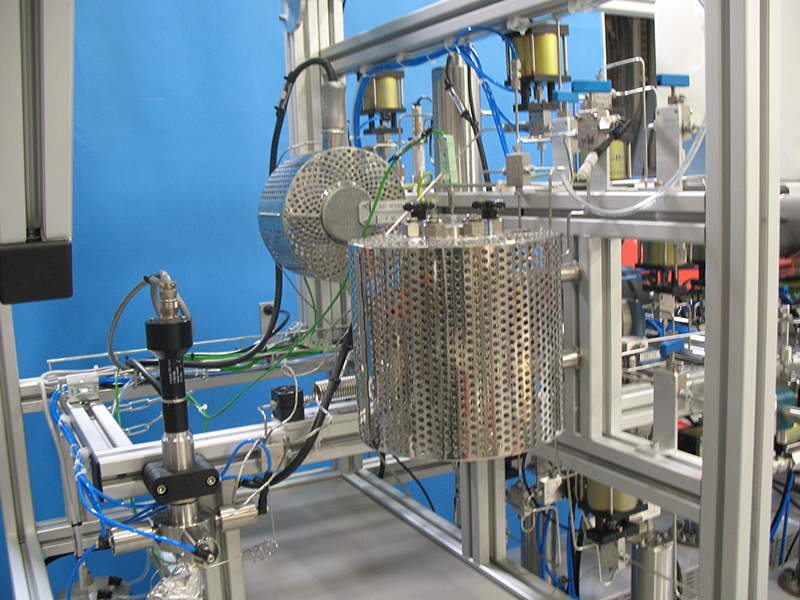 EOR Reservoir fluid Systems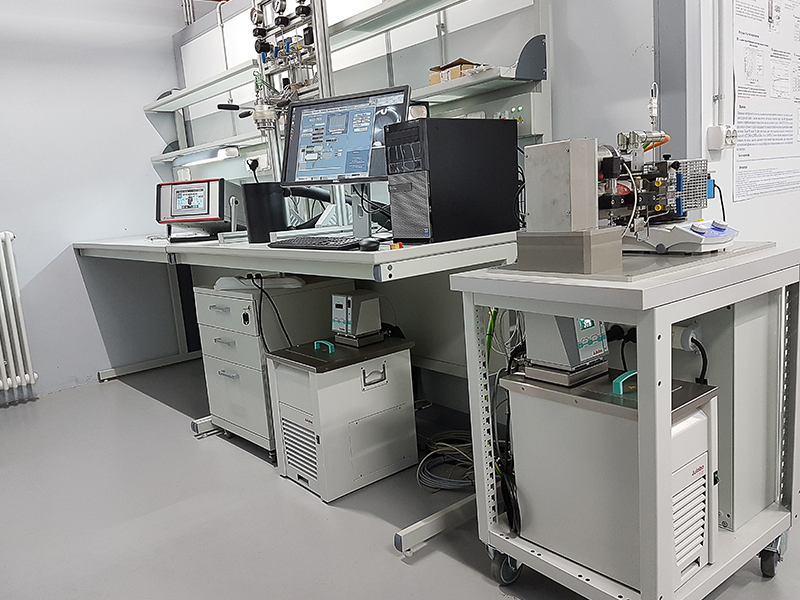 Hydrates CO2 PVT
En savoir plus
Test Benches for testing and calibrating tools in well conditions


These test benches are intended for the study of the behavior of components and tools, for the qualification and calibration of equipment in HP/HT° environment in well conditions during the drilling or exploitation of oil industries.
WT measurement means, pressure, flow, temperature, US measurement sensors, fiber optic sensors...
Motor systems, pumps and fluid circuit elements.
Validation of embedded electronic boards.
Well simulator
Cementing studies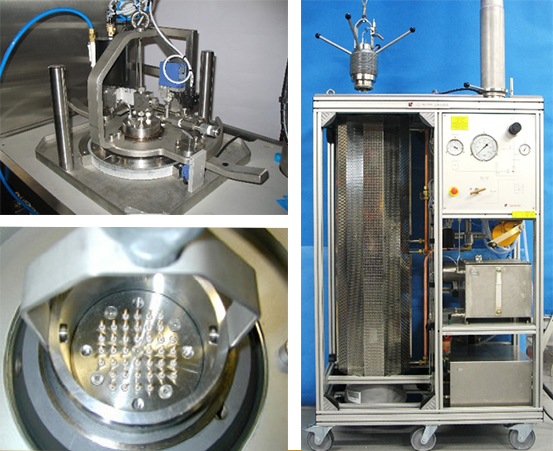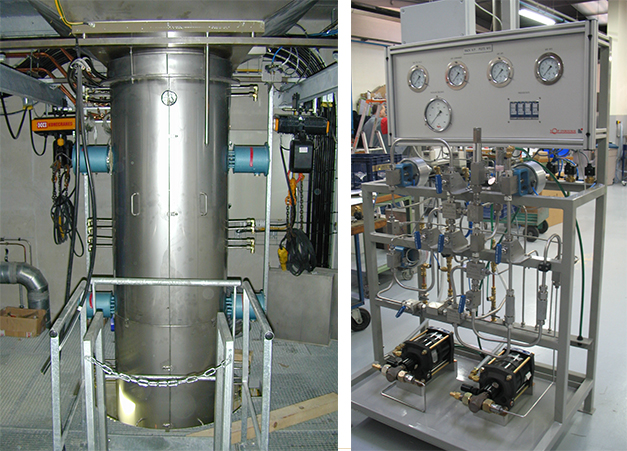 Features :
Operating pressure: 10, 20, 30, 40 kPsi (700 to 3000bar)
Fluid: water, oil, drilling mud ...
Operating temperature: -20 to 250°C.
Equipment and options:
Sealed, multi-contact electrical feedthroughs
Coaxial electrical bushings for US measurement.
Control unit, pressure and temperature generation.
Testing cell:
Dimensions Ø up to 300mm, height up to 5 meters.
Operating pressure up to 40 kPsi (2800bar)
Temperature up to 250°C

Core Flooding system, devices for studying well conditions.


We develop a lot of equipment for the study and simulation of drilling and production phenomena under the pressure and temperature conditions present in a well environment.
This equipment allows you to control and optimize the means and quantities of production, productivity and drilling costs. They are essential to determine the permeability of the rock and how various fluids, water, oil and gas, will flow through it.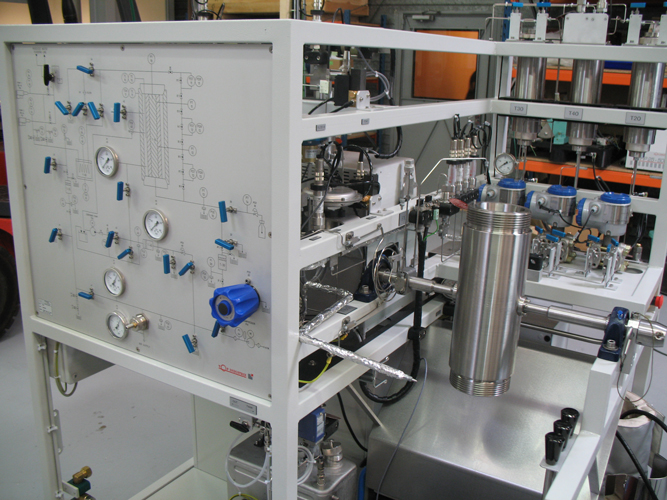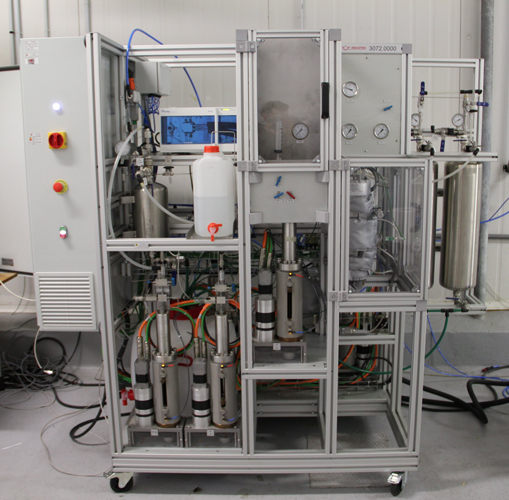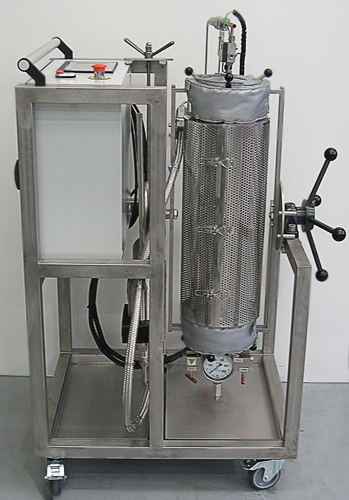 Core flooding system
Recombination cell
Injectivity studies
Compressibility study cell
Study of the physical characteristics of proppants
Collection and transport of samples
Test of ˝venue de sable˝ (Thick-Walled Cylinder stress)
They trust us